What is User (Technology) Adoption and Why is it Crucial to Digital Transformation Efforts?
Digital transformation is the integration of digital technology into all areas of a business, fundamentally changing how you operate and deliver value to customers. Although, the Technology is the cornerstone of any digital transformation program, it is the People who sit at the heart of it. As most digital transformation across industries and countries continues to unfold, the people dimension of these transformations has emerged as the key to unlocking value and ensuring the sustainability of the change.
Digital transformation involves technologies and humans. Unfortunately, we tend to ignore the latter (Humans) when leading change. It's perhaps the most critical — and most overlooked — success factor in digital transformation today. Digital transformation is not just an IT project. To be done well, it drives a massive shift in human behaviour. The hardest part of digital transformation isn't the technology, it's the people change and change in human behaviour.
Research shows that 59% of new technology implementations fails because of low user adoption.
In this sense, the central term for the conversation becomes User Adoption.
User adoption is a situation in which users adopt a software system that works to fill a specific need. They transfer from an old system and adopt a software system that is newer, better, faster and more efficient. The big issue is always the ticklish time when you transfer from an old system to a new one. Resistance to change is nothing new. It's embedded in the human psyche. Change may be positive, but getting everyone to buy into that change isn't easy. User adoption strategies represent a plan of action designed to achieve a long-term or overall aim within an organization and can be crucial to the new technology's success. Without a good strategy, you will not get the seamless transition you are hoping for. There will be dissatisfaction, frustration, technical problems, and general chaos. Research shows that 59% of new technology implementations fails because of low user adoption.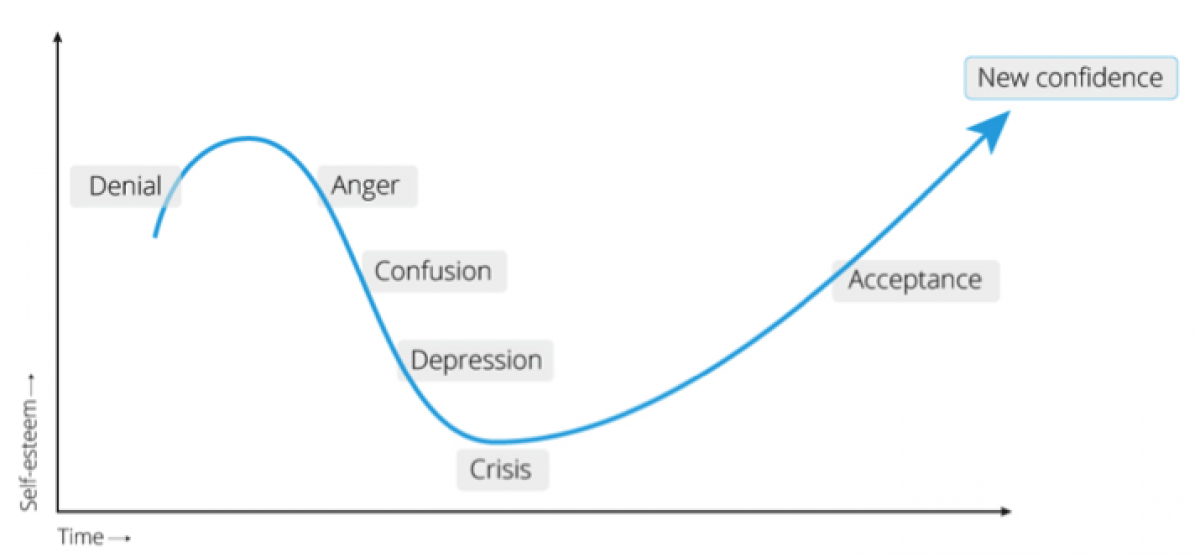 Accepting Change of Workflows and Change of Way of Working when Facing a New Software System (and in general any change in life)
User Adoption Strategies
User adoption strategies are so important that a range of terms have been coined to describe them and many books have been written on the subject.
Let's take a closer look at how organisations approach user adoption. There are several adoption strategies that can be used to implement a system in an organization.
The main strategies are:
big bang adoption, parallel adoption, phased adoption.
BIG BANG Adoption
"Big bang" is a metaphor for the cosmological theory of the same name, in which the start of the cosmos happened at one moment in time. This is also the case with the big bang adoption approach, in which the new system is supposed to be adopted wholesale on one date. In other words, you set the date, and you dive right in.
The old system is abandoned, and the new one is adopted.
Big Bang adoption has its advantages.
You get everyone on the same page on the same day, and they run with it. Everyone's working on the same system, and you get instant change.
To succeed with Big Bang user adoption, training and orientation are key.
Before the starting gun, everyone knows exactly what is going to happen, how it affects them and the way they will work, and how to use the software. All their questions have been answered, and all their concerns have been addressed.
The software itself may influence your choice.
The more user-friendly the new system is, the more likely you are to choose this strategy.
With complex systems that are less easy to learn, Big Bang adoption can result in chaos.
Use with caution!
Parallel Adoption